Top Home Saunas For You to Choose From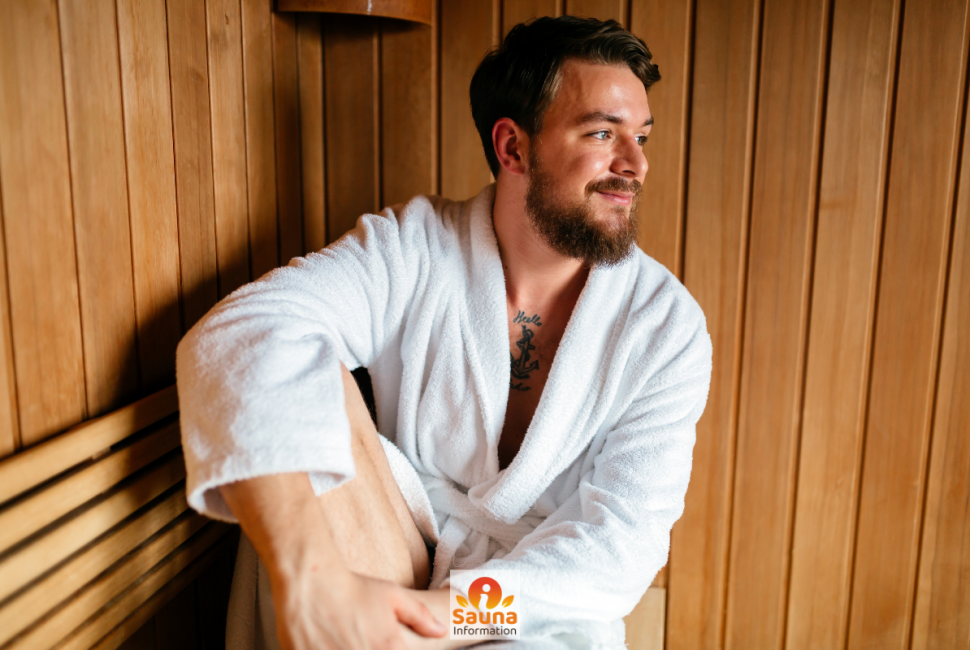 There are a plethora of sauna manufacturers out in the world and in turn a lot of home saunas that you can choose from. There are many great selections out there for you, but not everyone's tastes will be the same. This is especially the case when it comes to the number of home saunas that you have at your disposal. In this article, we'll be going over what saunas are hot with quality and would be the best for you to consider trying out.
JNH Home Infrared Sauna
With a capacity of 2-3 people and constructed with Canadian hemlock wood, this corner indoor Sauna is just what you need if you're looking for a reliable design that also has a mobile music function. This feature in particular can help fill some background music if you by yourself and need to pass the time or if you want to fill some light amount of noise to make the conversation you could have with others easier to come by. 
OppsDecor Personal Portable Steam Cheap Home Sauna
Featuring a very portable home sauna that can be moved and used anywhere, this brand in particular is helpful if you are trying to accomplish two key things with a sauna: Lose surplus weight and/or relieve yourself of a great deal of stress that has been accumulating. Utilizing steam that evokes sweat from your body, this sauna can not only be remote-controlled but it can also be set with timers for your own personal preferences. Plus with it being sold around $180 you're getting quite a bit of value at its given price.
Dynamic Saunas Infrared
If you're looking for both higher quality and overall durability for your sauna then look no further than this product! The reinforced hardwood structuring will greatly minimize the risk of damage to it. With this increase in quality in not just the structure of wood, but also in the inner workings of its tech. Able to hold up to 2 people, this particular infrared sauna can heat very quickly in comparison to others due to the fact that it is made out of carbon material. If you're looking for a sauna that can offer some of the most protective and efficient equipment out there then look no further. 
Gizmo Supply Digital Far-Infrared Heat Sauna Blanket, V3
If you're just lacking completely in space then, what you will want to look for is most definitely going to be the Heat Sauna Blanket V3. This infrared blanket has the ability to warm up any of those wearing from temperatures of 86 to 194 degrees and you even will have the ability to warm up or cool down different sections of the blanket if you want certain parts of the body to be more warmed up than others. It even has Velcro latches to make getting in and out barely an inconvenience whenever the need arises and will be an excellent choice for those who don't have much space at all.
Golden Designs Sundsvall
If you're not impressed by infrared, and you're looking for a sauna that uses the more traditional methods to get what you want, then you will definitely love the Golden Designs Sundsvall which can hold two people and uses methods found in wet traditional saunas if you enjoy the methods that much. Using a stove to warm up the stones within, if you use it as a container of water that you can bring into the room, splashing water onto these rocks can create the humid environment that you're seeking out. It even features interior lights as well as bluetooth speakers that you can use to your advantage to help pass the time once you are inside. If you enjoy the old ways of heating up your Sauna room without having to rely on infrared then this is the sauna for you. 
Conclusion
Choosing the type of sauna that you want heavily depends on what you need or prefer to help achieve the best level of detox and/or relaxation that you desire. Do you want a more portable steamer due to your limits? Do you want a larger in-house sauna that can hold a small group of people? Perhaps you want a smaller, yet more traditional sauna. At the end of the day, it all depends on what you want most. Something that we here at Sauna information can supply you with!